NVIDIA Quadro Virtual Workstations on NVIDIA RTX Server with Teradici Cloud Access Software – Secure Virtual Visualization from Anywhere
Join us for a live webinar covering the powerful data center certified NVIDIA® RTX™ Server for Quadro® Virtual Workstations and how, when paired with Teradici's innovative software, brings the power of Quadro RTX 6000 or RTX 8000 to secure visualization (graphics) workstations to almost any device from anywhere. You'll learn how NVIDIA Quadro Virtual Data Center Workstation (Quadro vDWS) software and RTX GPUs deliver an unrivaled remote user experience, similar to a powerful physical workstation. With Teradici Cloud Access software, and the industry leading PCoIP (PC over IP) multi-codec remote display protocol optimized for remote graphics workstations, users can count on unprecedented visual fidelity and full end-to-end data encryption for robust security.
By joining this webinar, you will learn more about:
NVIDIA's Quadro Virtual Workstation solution, including the RTX Server reference design and the Quadro RTX GPUs that power this flexible and scalable solution
NVIDIA RTX Server-powered Quadro Virtual Workstation markets, solutions, and use cases
How Teradici Cloud Access Software extends the capabilities of NVIDIA RTX Server-Powered Quadro Virtual Workstations
The advantages Teradici's PCoIP-based solutions offers, including key features and benefits for enterprise, government, and institutional users
How PCoIP + NVEC (NVIDIA Encode) delivers tangible user benefits across industries
Server providers who offer systems compatible with NVIDIA RTX Server-powered Quadro Virtual Workstations and Teradici's software
Date
September 24, 2020
Time
12:00PM EDT
9:00AM PDT
Duration
1 Hour
Includes Q&A
Chance to Win
All live webinar attendees will be entered into a drawing for a chance to win an NVIDIA Quadro RTX 4000
Register Today
You're always welcome to join the webinar by any means that works best for you. Please note, to be eligible for the giveaway, you must join the webinar by computer (so that your user ID and information are tied to your registration).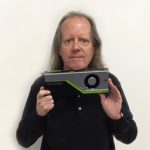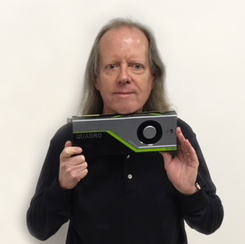 Carl Flygare
NVIDIA Quadro Product Marketing Manager, PNY
With nearly 15 years at PNY, Carl's broad and deep knowledge of NVIDIA Quadro products, in workstation or server contexts including remote rendering, HPC, AI at the edge, and GPU virtualization, make him an ideal webinar participant.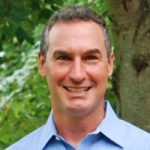 Michael Kaplan
Director of Global Business Development, NVIDIA
Michael has over 2 decades of experience with Visualization and Data Center technology and has been involved in projects ranging from Visual Effects (VFX), Artificial Intelligence, Virtualization and Virtual Reality.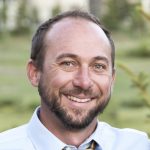 Kevin Ottomeyer
Director of Solutions Architecture, Teradici
Kevin has extensive knowledge around next-gen pixel transformation and color accurate high graphic workloads. His primary focus is the enablement of visually acute and bandwidth proficient GPU attached virtual workstations in both private and public clouds.