Live Webinar:
NVIDIA Studio Tools Roundup – GPU Acceleration and AI Enhanced Visual Applications
NVIDIA Quadro RTX products deliver on the potential that photorealistic real-time ray traced rendering and AI bring to visual design and content creation applications. The ISV community is now delivering amazing tools that integrate rendering and AI into numerous applications powered by the RT Cores, Tensor Cores and CUDA Cores featured in NVIDIA Quadro RTX professional graphics boards. Previously unimaginable or unrealizable features that make AI your active assistant are revolutionizing the tools and workflows creative professionals utilize to tell the next generation of digital stories.
By attending this training you'll learn:
How 3D Animation performance that models and renders rich virtual worlds with blazing fast performance makes a world of difference across leading creative apps including Autodesk ARNOLD, Blender and Adobe Dimension.
Create moving stories, faster than ever before whether you shoot, edit, and deliver in 4K, 6K or even 8K, saving hours with tools like Adobe Premiere Pro, DaVinci Resolve, and RedCine-X Pro.
Edit photographs at the speed of light since capturing an image is only the beginning. Easily touch-up high-res photos with 30+ GPU-accelerated effects including AI features to enhance your artwork in Adobe Photoshop and Adobe Lightroom.
Bring AI to graphic design with GPU and/or AI enhanced applications like Adobe Photoshop, Adobe Illustrator and Adobe Dimension, letting you craft and enhance your work quicker than ever.
Supercharge your space by effortlessly visualizing worlds and spaces in stunning reality using RTX GI and AI-accelerated ray tracing in Unreal Engine 4, V-Ray and Enscape.
Unlock pro-level quality and performance in your favorite streaming apps with NVIDIA's exclusive GPU encoder, NVENC and built to broadcast in applications like OBS Studio, XSplit Broadcaster and Twitch Studio.
Date
October 22, 2020
Time
9:00am PDT / 12:00pm EDT
Duration
1 Hour
Includes Q&A
Chance to Win
All live webinar attendees will be entered into a drawing for a chance to win a NVIDIA Quadro RTX 4000.
Register Today
You're always welcome to join the webinar by any means that works best for you. Please note, to be eligible for the giveaway, you must join the webinar by computer (so that your user ID and information are tied to your registration).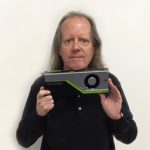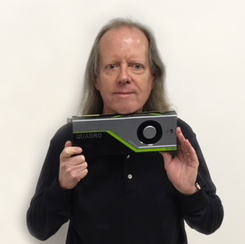 Carl Flygare
NVIDIA Quadro Product Marketing Manager, PNY
With nearly 15 years at PNY, Carl's deep knowledge of NVIDIA Quadro products that catalyze the development of innovative solutions across a broad array of professional markets, make him an ideal webinar participant.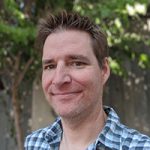 Rick Grandy
Principal Solutions Architect - Professional Visualization, NVIDIA
Rick has nearly 30 years experience with visual effects and graphics. From working with the first fully simulated skin/muscle system in "The Mummy," to creating furry creatures in "The Lion, The Witch and the Wardrobe," developing facial and body performance capture in "Beowulf," to designing shape-shifting robots for the "Transformers" films, Rick's career has been on the leading edge of VFX technology. Prior to joining NVIDIA, Rick developed real-time previsualization pipelines for multiple studios and designed post-production workflows for the Star Wars and Star Trek film franchises. His career's work can be seen in over 30 motion pictures, along with multiple VR, commercial and television projects.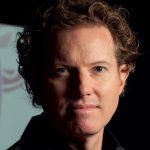 Jeff Kember
Director - Developer Relations, NVIDIA
As Director, Developer Relations for NVIDIA's Omniverse Platform, Jeff engages lighthouse customers across industries – Architecture, Engineering, Construction, Manufacturing, Aerospace, Media and Entertainment and Virtual Production. Over his 25 year career in film and gaming, he has worked at a variety of companies including Pixar, Industrial Light + Magic, Sony Imageworks, Blizzard/Activision and Animal Logic. Jeff started his career in telecom and networking.