LIVE WEBINAR: Film and Video Enhancement with NVIDIA Quadro RTX Featuring neural.love's Denis Shiryaev
In 1896, Arrival of a Train at La Ciotat catalyzed the birth of cinema as we know it. At the time, viewers were mesmerized, even startled, by the image quality. Standards, expectations, and technology have radically advanced in 125 years. In this webinar, you will learn how neural.love's Denis Shiryaev utilized advanced neural network technology running on NVIDIA® Quadro® RTX™ professional graphics cards to enhance and restore this classic film and others. From grainy, flickering black and white images to colorized 4K video running at 60 FPS, AI film restoration allows archival content to be modernized for today's viewing environments. Limitations regarding source material and current machine learning algorithms will be covered, and what approaches are on the horizon for the future of AI-assisted film enhancement will also be addressed.  NVIDIA Quadro RTX GPUs offer unparalleled graphics and AI capabilities and neural.love utilizes them as a leader in this rapidly emerging field.  For anyone interested in historical events captured on film to studios with massive vaults of archival content that needs an upgrade before being re-released for contemporary consumption, this webinar will be insightful, thought provoking, and presents new creative and business prospects.
By joining this webinar, you will learn:
• Which tools are currently available and how you can get started today
• The difference between enhancement and restoration of archival content
• How to determine whether assets are suitable for enhancement and what quality level(s) can be realistically achieved
• What products and services neural.love offers
• Why NVIDIA Quadro RTX professional graphics boards are the ideal processing engine for film and video enhancement

Date
July 21, 2020
Time
12:00PM EDT
9:00AM PDT
Duration
1 Hour
Includes Q&A
Chance to Win
All live webinar attendees will be entered into a drawing for a chance to win an NVIDIA Quadro RTX 5000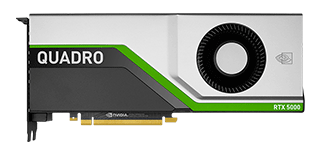 Register Today
You're always welcome to join the webinar by any means that works best for you. Please note, to be eligible for the giveaway, you must join the webinar by computer (so that your user ID and information are tied to your registration).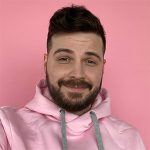 Denis Shiryaev
Product Director, neural.love
Denis Shiryaev is a technologist and Product Manager at neural.love with 10 years of IT start-up experience and expertise.  He's been involved in AI and machine learning for many years and recently began experimenting with neural networks to enhance archival film footage.  Denis architected and implemented a custom-built workflow comprised of various neural networks, allowing him and his team at neural.love to give old films or videos a new lease on life by modernizing and upgrading them to 4K resolution and 60 FPS.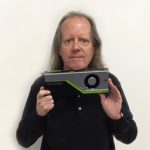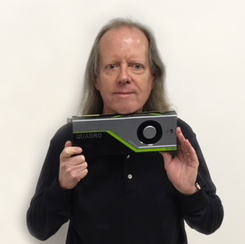 Carl Flygare
NVIDIA Quadro Product Marketing Manager, PNY
With nearly 15 years at PNY, Carl's deep knowledge of NVIDIA Quadro products that catalyze the development of innovative solutions across a broad array of professional markets, make him an ideal webinar participant.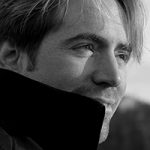 Rick Champagne
Global Media & Entertainment Industry Management, NVIDIA
Rick leads Global Media & Entertainment Industry Management for NVIDIA, working closely with customers and partners in film, TV, broadcast, and advertising to promote the advancement and adoption of new technologies. Rick has been in the service of artists and technologists for over two decades and maintains close ties to the industry as a member of the Visual Effects Society, a board member of the Advanced Imaging Society and Infinity Festival, and a committee member of ASWF and AIXR.