How NVIDIA RTX is Changing Healthcare
As we are dealing with a devastating pandemic the role of technology across healthcare has become exponentially more important. NVIDIA continues to play a key role in developing solutions that make technology adoption faster and easier across the entire healthcare ecosystem of device manufacturers, pharmaceutical companies, and care delivery organizations and professionals. In this webinar we will talk about NVIDIA's healthcare solutions and how they are being adopted to improve efficiency and accuracy in Healthcare workflows, while providing better patient outcomes.
An overview on today's trends, use cases, opportunities in the medical instruments and imaging ecosystem.
NVIDIA's role and solutions for medical instruments and imaging workflows requiring graphics, compute and AI.
NVIDIA Clara – a comprehensive software development platform that utilizes NVIDIA professional GPUs to the fullest possible extent.
Tools and resources for AI development and adoption across healthcare.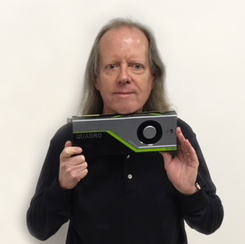 NVIDIA Quadro Product Marketing Manager, PNY
With over 15 years at PNY, Carl's deep knowledge of NVIDIA Quadro products, their underlying transformational technologies, and unrivaled software ecosystem that catalyze the development of innovative medical imaging systems and AI-enhanced healthcare and analytics tools, making him an ideal webinar participant. Prior to joining PNY, Carl spent 21 years at Apple in a variety of product management and R&D positions.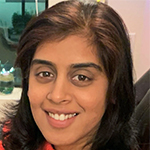 Global Partner Business Manager, Medical Instruments NVIDIA
Rupali Deshpande is a technology enthusiast and has been with NVIDIA for 10+ years.  Currently based at NVIDIA's Silicon Valley Headquarters, Rupali leads the Global Partner Ecosystem for Medical Instruments, to empower and integrate medical instruments with the latest NVIDIA technologies like CLARA and AI. In her free time, she engages with students through AI talks/seminars and also runs technology workshops for kids in local communities.