Chaos Vantage and NVIDIA RTX—Real-time Ray Tracing Powers Design Visualization
Join us for a live webinar to see how the real-time ray tracing technology of Chaos Vantage, running on professional NVIDIA RTX GPUs, revolutionizes design visualization. Chaos Vantage, a new standalone application from the creators of V-Ray, is the fastest way to explore detailed 3D scenes in real-time. For the first time, designers can instantly immerse themselves in a photorealistic, fluidly interactive real-time view of any design or scene, including massive 3D datasets of detailed architectural urban landscapes and other heavyweight environments.
In this webinar you'll learn:
How to open your most complex 3D scenes in Chaos Vantage and start exploring instantly. Unlike other real-time solutions, there are no time-consuming conversions, or additional steps to optimize geometry, unwrap UVs, or bake lighting.
The benefits of real-time ray tracing with physically based cameras, lights, materials, and global illumination for the most realistic results.
How to work with your real-time scenes to dynamically set up views and lighting.
How to enable a live link to Chaos Vantage from Autodesk 3ds Max so any changes to the 3ds Max scene are immediately updated in Vantage.
How to render high quality, high resolution images and panoramic VR stills in minutes.
How to create, edit, and render animations straight from Chaos Vantage.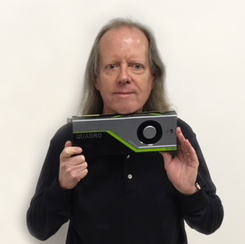 NVIDIA Quadro Product Marketing Manager, PNY
With nearly 15 years at PNY, Carl's deep knowledge of NVIDIA Quadro products that catalyze the development of innovative solutions across a broad array of professional markets, make him an ideal webinar participant.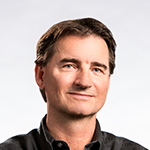 AEC Industry Marketing Strategy Lead, NVIDIA
At NVIDIA, the AI Computing company, Andrew Rink leads global marketing strategy for the AEC Industry. With an international background in enterprise software and other high-tech industries, as well as co-founding and running a start-up, Andrew has extensive global experience in helping companies transform their approach to business with leading-edge technology. Based at NVIDIA's Silicon Valley headquarters, Andrew has travelled to over 80 countries and is fluent in three languages.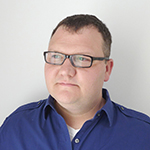 Global Head of Creative, Chaos Group
Visualization futurist and award-winning artist Lon Grohs oversees Chaos Group US and the Chaos Creative team. He founded Chaos Labs in 2014 to explore the potential of visualization technology with designers and industry leaders through collaborative research projects. Before joining Chaos, Lon was principal and creative director at Neoscape in Boston. He's led projects for such architecture firms as Foster + Partners, Zaha Hadid Architects, SOM, Gensler, Perkins and Will, HOK, and KPF, in addition to working with Fortune 500 real estate development firms. Academically, Lon taught architectural visualization at the Boston Architectural College, studied at the Ecole d'Architecture de Versailles, and holds a degree in architecture from the University of Illinois at Urbana-Champaign. Lon is a lifetime advocate of the art and science of architectural visualization and is a President Emeritus of the American Society of Architectural Illustrators.